Date/Time
Date(s) - Sep 14, 2019 - Sep 15, 2019
7:00 am - 12:00 am
Description
Wake the Giant Music Festival
COMING SOON – September 14th, 2019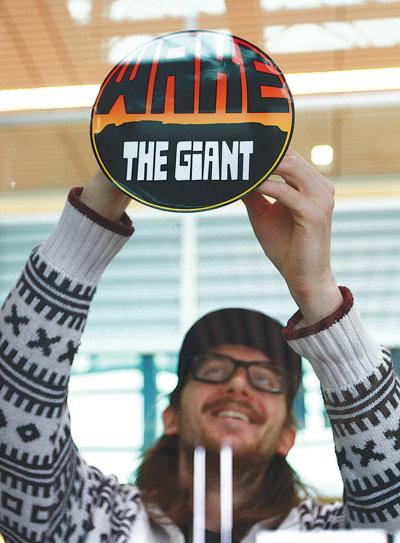 The festival will be a celebration of cultures with a spotlight on Indigenous culture and music, featuring a mix of Indigenous and non-Indigenous artists. Our goal is to bring different peoples, age groups, music enthusiasts and festival fans all together at one big event that brings the community closer together while promoting Indigenous artists by giving them access to new audiences and opportunities to network with established artists.
Additionally, the festival will include a live art installation and a number of cultural booths that are either interactive or offer special food. We have confirmation from major players in the Canadian music and film industry to support the festival including but not limited to The Downie Wenjack Foundation, July Talk, The New Constellations Tour, Broken Social Scene and many more.
The Downie Wenjack Foundation will bring a National spotlight to the event, as the event will help to continue to carry on the legacy of Gord Downie which began with "The Secret Path." We are expecting this event to be televised nationally and to have many high-ranking Government Officials, Music, Television, and Radio Personalities attending.
The following is a list of stations that we will be running throughout the event:
​Set Up and Tear Down Volunteers: 10 volunteers needed.

​Helping set up and tear down the site – fencing, signage, table and chair set up, garbage bins, stage barricade, road barricades, etc.

​Office Volunteers: 4 volunteers needed.

​Create name-tags/badges with help of Lowery's, distribute staff shirts (2 volunteers per shift).

Information Tent Volunteers: ​​6 volunteers needed (2 per shift).

​Serve as an "Info Booth" to provide the public & registrants information.

Staff Clock-in Tent Team: 3 volunteers needed (1 per shift)

​In charge of staff sign-in and sign-out record.
Other tasks as assigned.

Waste Management Team:  10 volunteers needed.

​Help establish best practices for waste management during the Festival event and develop effective and sustainable ways to keep the community clean.

Perimeter Control Team: 10 volunteers needed.

​Direct traffic through campground areas to ensure no major access points are blocked.
Hourly walk around to check campground perimeter

Tai Chi Garden Set Up: 2 volunteers needed (11:00 a.m. – 5:00 p.m.).

​Assist with setup and takedown of the event as needed, and other tasks as assigned.

Water Stations Volunteers
Parking & Road Guide Assistants: 8 volunteers needed

​Make sure to bring a chair for each spot.
Assist with parking management and directing car traffic at the parking area
Direct foot traffic to different stations at the event. I.e Festivals, Campgrounds, restrooms etc.

​Merchandise Tent Assistants: 6 volunteers needed (3 per shift).

​Most people will be able to buy from Ungalli tent but have the option of two places to buy.
Volunteer Shifts:
Saturday, September 14th:
7:00 a.m. – 3:00 p.m.
12:00 p.m. – 7:00 p.m.
5:00 p.m. – 12:00 a.m.
Sunday, September 15th:
Please keep in mind that food and drinks will be provided to our volunteers throughout the day.
Should you have any questions or concerns, please contact
Luka Brkljacic
at
(807) 623-8914
(ext.
3055
) or email at
lbrkljacic@nnec.on.ca
If you're interested in participating as a Volunteer at the Wake thGiant Music Festival, ensure to complete the "Click to Volunteer" form below.
NOTE: The "Available" feature is the number of persons signing up for that volunteer opportunity.
Volunteer Opportunities
This event is fully booked.